Online registration is now closed.
NEW for Winter 2022, as part of our Krazy Kids After School Camp we will be participating in Pats Peak Learn to Ski Program.
Participants do not need to be currently enrolled in our After School Program to attend. The Ski program is for students ages 6-to-13 years old. Pats Peak requires children to be enrolled in First grade and above to participate. School Locations included in this program are Pembroke, Allenstown and Strong Foundations.
Parents/Guardians: there are two registrations to complete. The $150 Krazy Kids fee includes your weekly transportation to/from Pats Peak and child care from after school pick-up through parent pick up at Krazy Kids 7:00pm. Once you are registered with Krazy Kids, you will then receive an access code to complete registration with Pats Peak for their Learn to Ski Program. You receive all the added benefits and perks offered through this program by registering through Krazy Kids.
Each Tuesday the Ski Program is in session; our After School Staff will pick up your child from school and head straight to Pats Peak. Our Krazy Kids counselors will ensure your child is changed and ready for their lesson, assist in obtaining their rental equipment, and monitor all lodge activities including free ski before/after lesson. Our staff is trained in CPR, fingerprinted through the New Hampshire State Police. We are a licensed school-age program through the DHHS.
We will return to Krazy Kids for parent/guardian pickup at 7:00pm.
Perks of Pats Peak Learn to Ski Program through Krazy Kids
$165 WEEKDAY PARENT FREQUENT USER CARD: Purchase the Week-day Parent Frequent User Card good for five Adult/ALL mountain weekday, non-holiday, 8-hour lift tickets. This card is transferable and expires at the end of the season.
$35 WEEKDAY PARENT TICKET: Not sure if you will be able to hit the slopes 5 times this season? No problem. Stop by the Snowsports School or Ticket Booth and purchase an afternoon or evening "Weekday Parent Ticket". This is an Adult/ALL mountain ticket and is only available on the afternoon/evening your child is participating in the program.
NH SKI & RIDE BONUS: FREE Full Day/All Day Lift ticket to THREE NH Mountains. Valid starting Monday, February 28, 2022 through the end of each mountain's respective ski season. Valid for students only.
Café Card: Purchase a café food card for $33 and receive $40
ACCESS to the PRACTICE MAKES PERFECT SEASON PASS: Unlimited Season Pass that is valid for the whole season-you don't have to wait until the program begins to use it! This discounted season pass is only available to the students of the Learn to Ski & Ride Program (must have minimum purchase of lessons. Non-transferable).
WHAT ABOUT EQUIPMENT? Bring your own, or full rental packages are available for the program or the full season.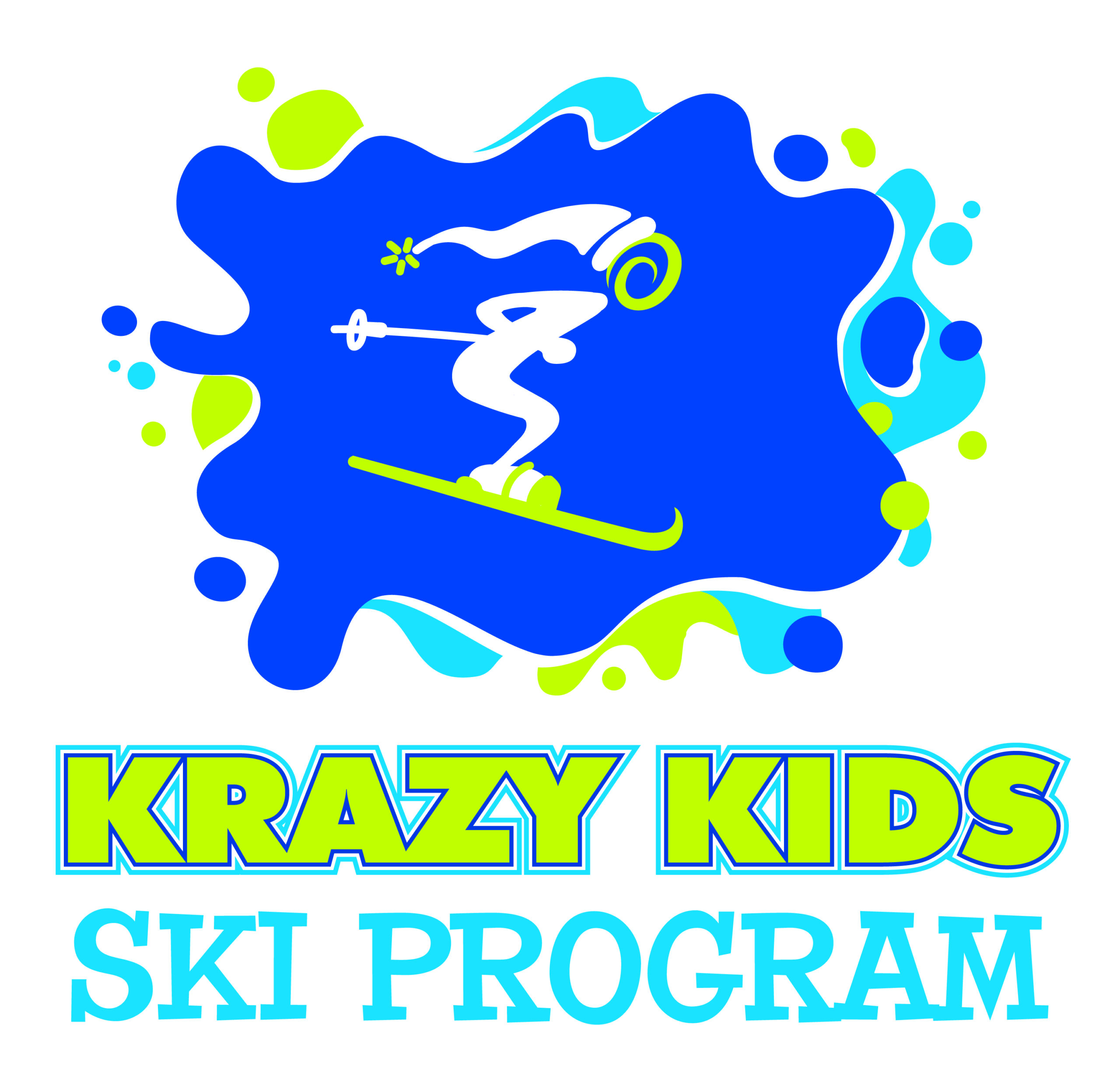 KRAZY KIDS SKI PROGRAM DETAILS
5 Week Program
January 4, 11, 18, 25, February 1
Lesson Time: Tuesdays at 4:30pm
Transportation/Child Care Cost: $150*
Current enrolled After School Students free with weekly tuition.
*Price does not include Pat's Peak Program fee
PATS PEAK PROGRAM PRICING*
Lift/Lesson/Rental: $325
Lift/Lesson: $250
Lift Only/Rental (Level 5+): $225
Lift Only (Level 5+): $150
Practice Makes Perfect Season Pass/Lesson: $459
Season Pass Holder/Lesson: $150

*Transportation/Child Care not included